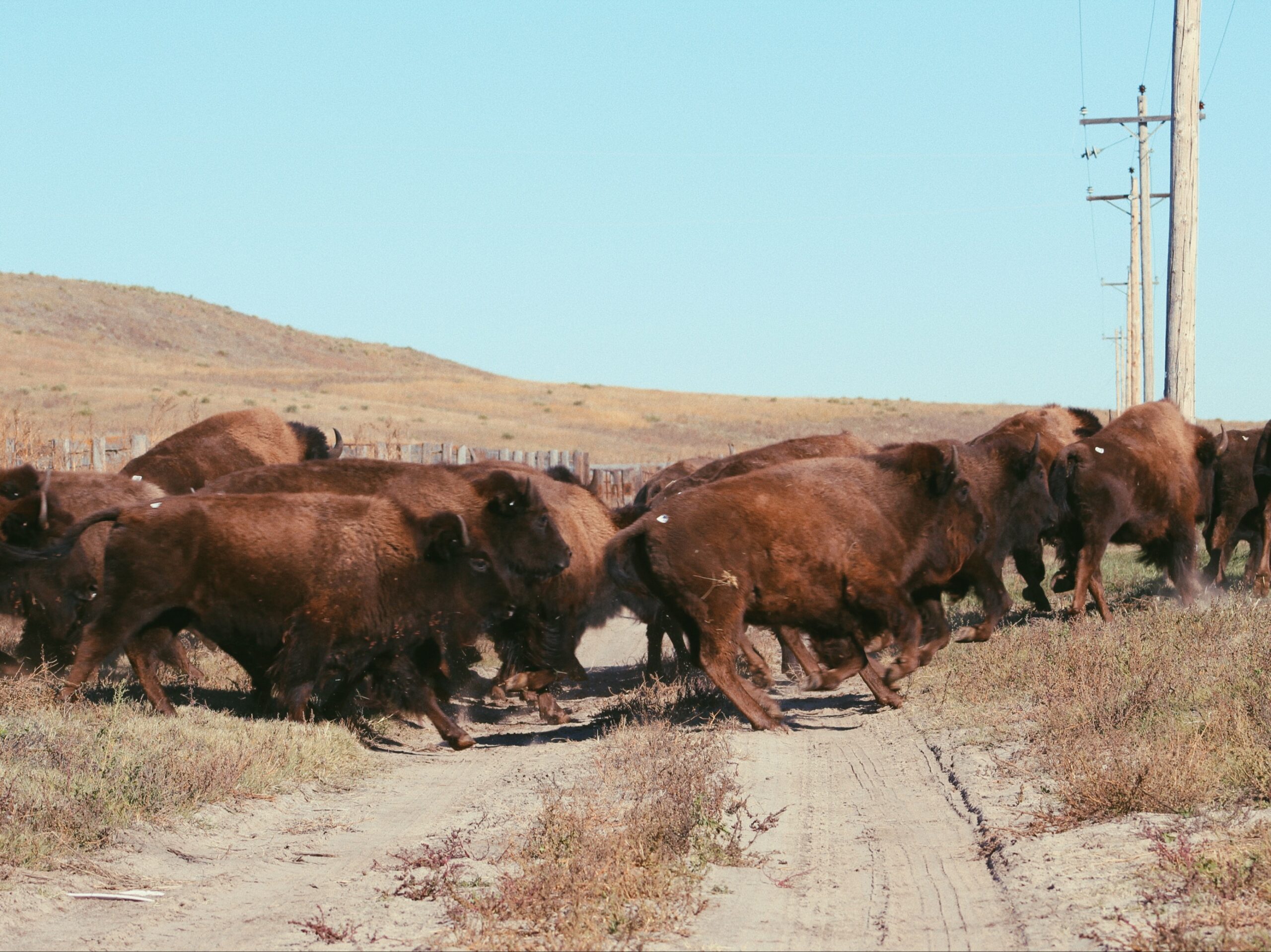 NDN Fund
Prioritizing Sustainable Finance to Strengthen Indigenous-owned Businesses,
Tribal Corporations, and Nations
About NDN Fund
As the investing and lending arm of NDN Collective, NDN Fund provides debt financing and capacity building services for large-scale resilient and regenerative projects and businesses across pre-development, startup, bridge, and expansion stages that dramatically scale up investment and shift all decision-making power to Indigenous peoples.
NDN Fund currently has two capital loan pools available for Tribal Nations, Tribal Enterprises and/or Corporations, Native nonprofits and organizations, and Native-owned resilient and regenerative businesses across all Indian Country (tribally based, rural, and urban)
Our first loan pool, the SEEDING (Social Enterprise & Economic Development for Indigenous Growth) loan program capitalizes large-scale infrastructure projects that need more than $500,000 focusing on renewable energy, community development and housing, sustainable infrastructure, social enterprise, and regenerative agriculture that require more need large scale capital to launch or expand developed concepts or pre-development, construction, or bridge capital for emerging or developing concepts. Capital Loan Opportunity for Native Nations & Native Business Owners.
Our second loan pool, the Relief & Resilience loan program provides small business loans less than $500,000 to Indigenous businesses and entrepreneurs so that they can move past the financial impacts of the pandemic including specialized technical assistance for some borrowers to remove barriers in accessing the capital. Pre-development, bridge, and operating loans are available.
NDN Fund's mission is to deliver integrated capital solutions and capacity building development services to Tribal Nations, Indigenous changemakers, community developers, and enterprises. We are creating a paradigm shift in how society invests in economic development by grounding our investment strategy in Indigenous systems thinking, recognizing the interconnectedness of all things and our responsibilities to our homelands and each other. Our approach ensures a resilient and regenerative framework from start to finish, built around the principles listed below.
--- Sustainable Finance
NDN Fund upholds the principles of regenerative and just economies that are both led by and serve Indigenous communities. We invest in radically innovative, resilient businesses that are ready to level up. Braided Capital Approach
NDN Fund provides a braided capital approach through capacity building and power building services to get our potential clients loan ready. Our goal is to help increase their resilience and financial sustainability to be prepared for any future shocks and stressors. UTILIZING A RESILIENCE IMPACT LENS
NDN Fund uses a Resilience Impact Assessment © to prioritize sustainable finance through our multilevel approach to evaluate and strengthen Indigenous businesses and large-scale projects' resilience.
How Does NDN Fund Decide Eligibility for Our Loans and Capacity Building Development Services?
Using our Resilience Impact Assessment ©, NDN Fund selects potential borrowers and capacity building clients that show potential to have social and environmental impact that align with our values.